Lets face it: as chihuahua owners, we love to pamper our little dogs with the latest chihuahua supplies and accessories. There's something about these adorable little dogs that is simply endearing. And when you have that special relationship with your little chihuahua dog, a lot of us pet owners enjoy spoiling our best friend with some new chihuahua clothes to make her feel special. We buy those new dog blankets to make our little furball feel loved and treasured. We look at those new hats for dogs and pick one out to give our chihuahua pup a new look and lavish her with that fashionable affection. Owning a chihuahua is a lifestyle for a lot of us, and the benefits definitely go both ways: we get the little dog of our dreams, and our chihuahuas get to live the life of a pampered pooch!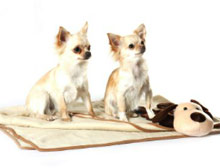 But enough of what you already know: let me tell you about some of the new supplies for chihuahuas we've been bringing into the Chihuahua Shop that are pretty cool! To start with, we have three new dog blankets that have just arrived that are the perfect size for chihuahuas. These chihuahua blankets are perfect for helping your little dog snuggle up and stay warm and more comfortable when it's nap time for her. You can check see these dog blankets right there.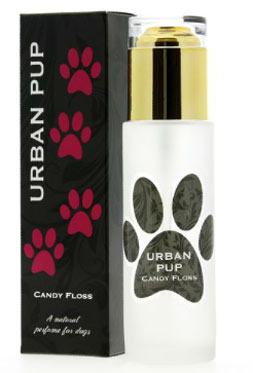 Next, we've decided to bring in a line of natural perfume for chihuahua dogs. This was actually a difficult decision to make because you get such a split reaction with people when you talk about dog perfumes: on the one hand, you have chihuahua owners who love dressing up their dogs in chihuahua clothes and who really embrace the idea of a naturally scented perfume for their dogs that not only smells great but also soothes your dog's skin and calms her mind with the chamomile oil contained in it; and on the other hand, you have pet owners who scoff at the mere idea of putting "dog" and "perfume" in the same sentence, together! In the end, we've decided to bring in six of the very best dog perfume mixtures that we've been able to find and that have turned some of the biggest perfume for dogs skeptics out there into raving fans of these scented supplies for chihuahuas! So definitely have a look at these perfumes for little dogs!
As for the rest of our online pet accessories for chihuahuas, we've updated our selection of collars for small dogs, bringing in some new models that you can customize. We've also updated our selection of those adorable little pet socks you can put on your chihuahuas so they have better traction on slippery surfaces in your house and so their paws stay protected, warm, and clean when walking around outside. We've also refreshed our chihuahua hair pins, so you can make your princess all prim and proper with a quality hair style, and we've brought in a host of other great online pet accessories to spoil your chihuahua rotten with!
I've been working hard to bring in some new pet carriers for small dogs because a lot of Chihuahua Shop customers have been loving our chihuahua carriers and I would love to bring in a few more dog carrier bags for you to choose from. I'll keep working away on that for now, so make sure you check back soon to see the new supply of chihuahua supplies at the store.
When it comes to supplying chihuahua owners with the latest chihuahua clothes and supplies for their little dogs, it's always my pleasure. I live and breathe chihuahua supplies, and it's such a joy to be able to share this world of little dog clothes with you. So head over to the Chihuahua Shop, check out the new chihuahua supplies, and I'll speak with you again very soon! -Mikey