Chihuahua clothes are tiny costumes and coats for dogs you put on your little chihuahua to either keep him warm or to dress him up and make him look all snazzy and charming.
These clothes are often thought of as unnecessary by many dog owners, but when you have a smaller breed dog like a teacup chihuahua, little clothes like these keep the dog warm and safe from coming down with a cold when living in cooler countries. I'm from Canada personally and, when living there with my little pets, my chihuahua dogs make daily use of their tiny chihuahua clothes because it's freezing in the winter time and they come from from a much hotter part of the planet. Even a long haired chihuahua will get cold in the winter, along with other small breeds, because they are still so small and have higher metabolisms that render them vulnerable to catch colds more frequently in colder weather than bigger breeds of dogs.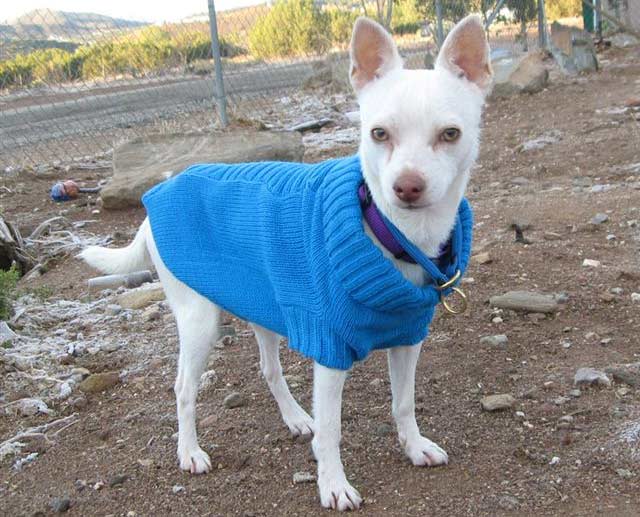 Chihuahua coats and shirts and sweaters let these little dogs walk outdoors in the cold without constantly shivering, making life a much more pleasant experience for them. The little clothes for dogs I make my chihuahuas wear enables them to get the exercise they need in the winter time, which is important to me, and very important for them, as it keeps them balanced and healthy–physically and mentally.
Another reason, of course, people buy apparel for their little dogs is to dress them up in costumes and make them adorable and cute for everyone to see. Like it or not, dressing your dog in chihuahua clothes attracts a lot of attention and, if you're going to draw in the masses, you might as well do it in style with the latest small dog fashions!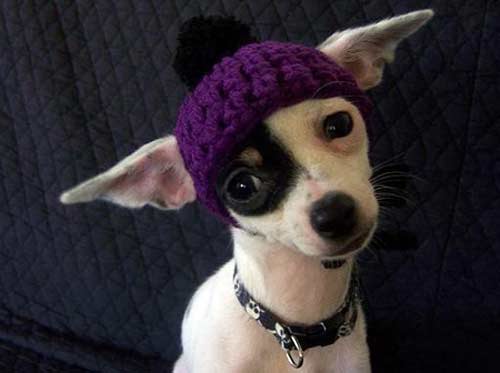 Some people ask if chihuahua clothes are any different than clothes for other breeds of dogs, and the answer is both "yes" and "no": no, the clothes you buy for these dogs are often no different than what you'd find at the pet store for a bigger dog like a lab, designed to keep them warm in the cold weather with wool sweaters and hoodies and so on; but yes, because you can find a lot of styles for chihuahuas that you can't for other breeds: dresses, leather coats, pajamas, funny aprons and costumes that are available for chihuahuas often aren't for larger breed pooches, and come in fashions and styles that are distinctly tailored for the chihuahua breed. The chihuahua fashion industry is more abundant than than the clothing market for any other breed of dog, so no matter what your reason for dressing your little dog up, be it for to keep her warm or to dress her up and make her look even more adorable, as an owner of chihuahua dogs, you have plenty of options available when it comes to chihuahua clothes!